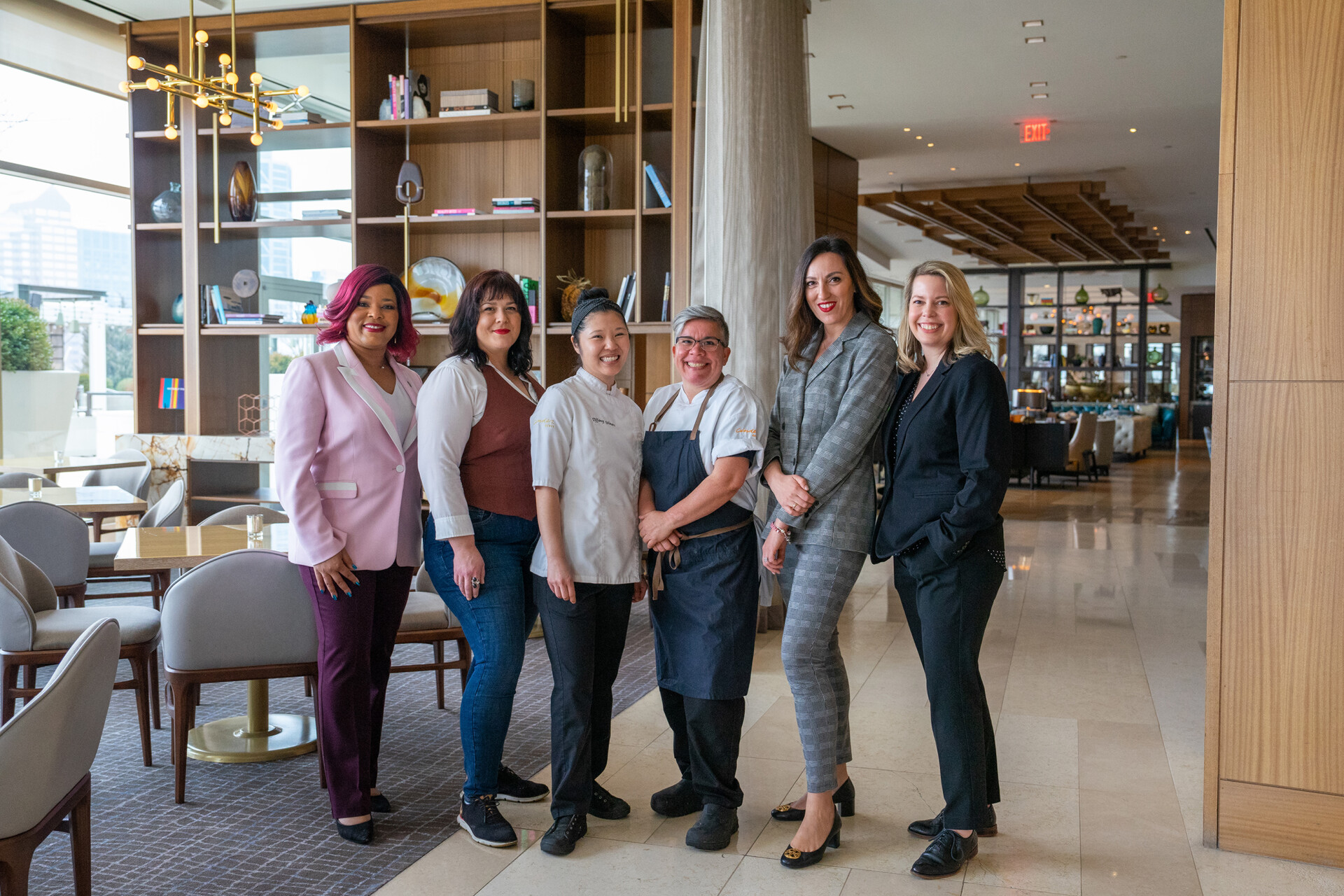 Stories
Four Seasons St. Louis F&B Team Crafts Women's History Month Menu
By David Berman | March 15, 2023
March is Women's History Month, and one Midwestern hotel has created a tasty homage to celebrate the occasion. 
The Four Seasons St. Louis' food and beverage team crafted a Women's History Month menu that will be available at the hotel's Cinder House restaurant throughout the month. The menu consists of two courses, wine and dessert. 
Led by Food & Beverage Director Julieta Mechkarska and General Manager of Outlets Sarah Landry, the female food and beverage staff that contributed to the menu includes Marisol Santiago, Cinder House Sous Chef; Tiffany Gilmore, Assistant Executive Pastry Chef; India Stevens, Cinder House Bar Supervisor; and Alisha Blackwell-Calvert, Advanced Sommelier.
The idea for the themed menu, as well as many of the team's 2023 F&B initiatives, was formed last year. Mechkarska said her team brainstormed ideas to celebrate diversity and different holidays throughout the year. 
"It's all about getting the break from the day to day routine, from the gray of the day to day," she said. 
The team also created a Black History Month menu in February, and had a special event for 314 Day in St. Louis, among other F&B programs.
In the brainstorming process, the team made a point to include female-created products and recipes in the menu, from the wine pairings to the desserts. 
"We have the very talented team in house, but when we were looking at creating the menu, we didn't want to be just who we have in house but also recipes or products that are also created by females," Mechkarska said. "So, one little dot on the wall expanded to, you know, to be that great idea that we have right now."
Mechkarska said it was important for each menu item to have a story behind it. For example, Limones Rellenos de Coco, or coconut stuffed limes, are for dessert. The dish was created by Gilmore in honor of Mexican artist Frida Kahlo and is a modern take on one of Kahlo's favorite desserts.  
In the age of social media and travel influencers, food and beverage with a story behind it can drive traffic to a restaurant or hotel. A luxury brand like Four Seasons can especially capitalize on experiential opportunities that storytelling can bring. 
"We pride ourselves for being innovative, for being trendsetters in our market and everything we do," she said. "That translates for each individual division, especially with food and beverage where we have the most area of creativity compared to, for example, somebody in the rooms division where it's all about standard, standard and standard. Food and beverage is where we can really shine and tell a story."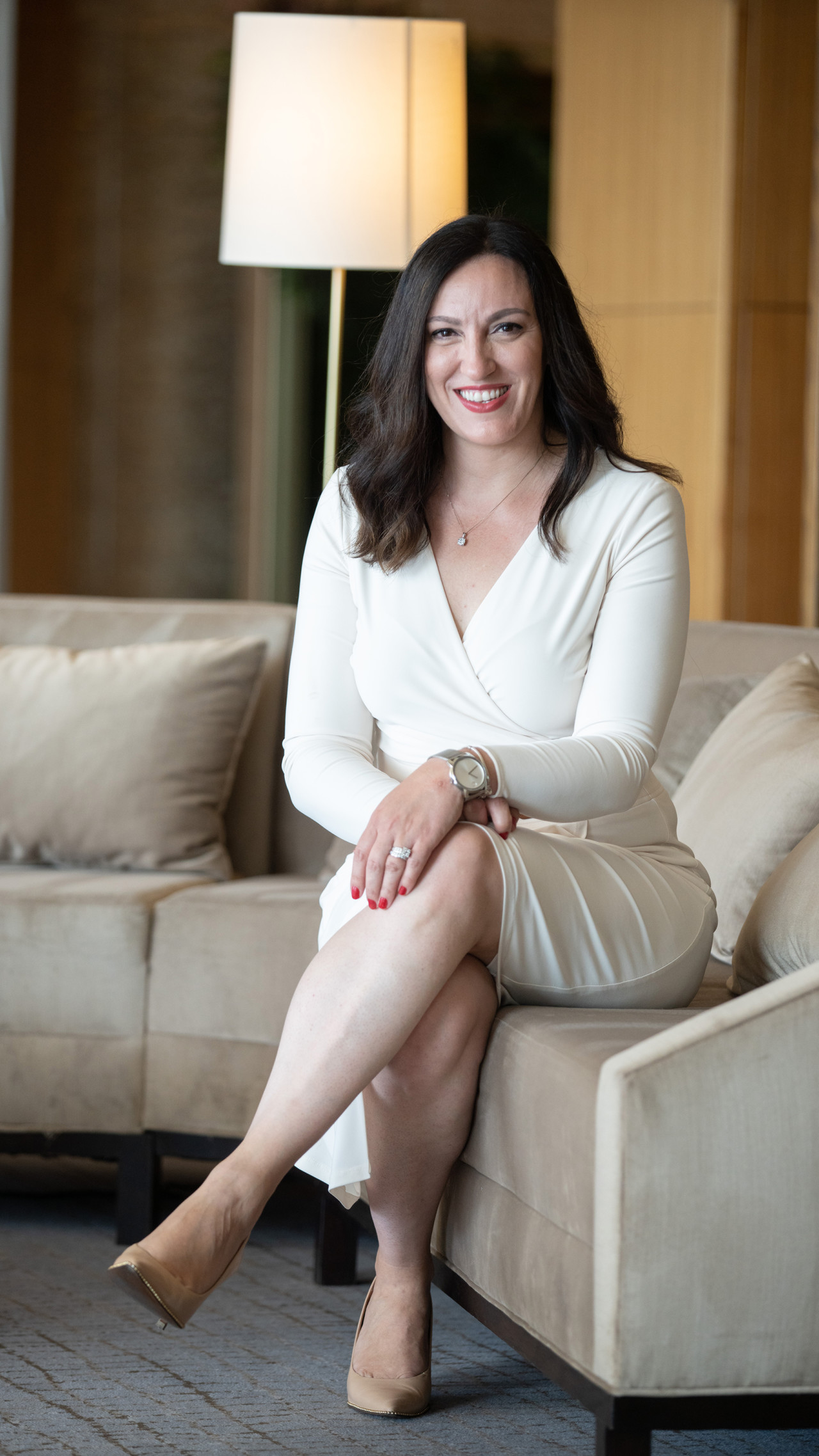 Mechkarska said it's rare in the industry to have such a talented all-female F&B team at the same location. The themed menu, in her view, serves to highlight and raise awareness for guests about the strong female talent that works at the Four Seasons St. Louis. 
"As the guests come into the restaurant, (they) don't know that the pastry chef is a female, (they) don't know that the advanced sommelier is a female, (they) don't know that the cocktail that they're enjoying gets created by a female," she said. "So I think it's really, really important to create that awareness that, yes, we have all that talent under the same roof and that's how the menu was created, essentially."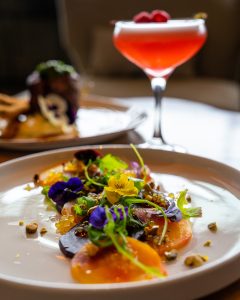 The menu will be available until the end of March. Once it's run its course, Mechkarska hopes the menu will leave an impact on guests who enjoyed its unique flavors and stories. 
"I really hope that you know, at the end of the month, they can look back and they'll (say) that experience, it was worth having and hopefully they will be curious of what else we have to offer in the future because I feel the bar is set up pretty high right now," she said.