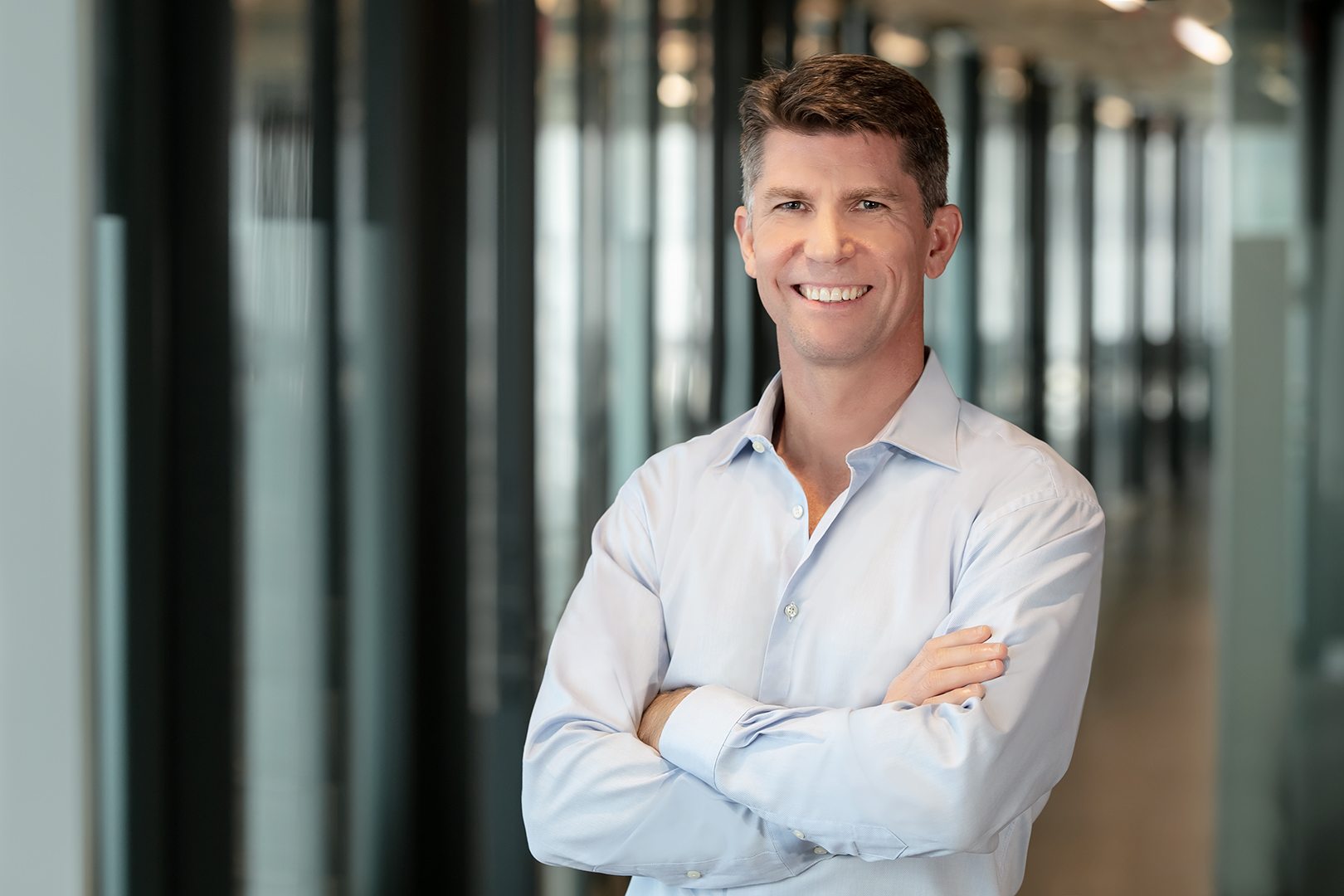 Stories
Banyan Tree Management Relaunches as Aperture Hotels
By David Berman | March 27, 2023
The aperture plays an important role on a camera. It's a small opening that allows light to shine through, bringing focus to the desired subject. 
The newly launched Aperture Hotels, formerly known as Banyan Tree Management, was formed with this idea in mind — shedding light on business opportunities that other companies might not see, as president and CEO Charles Oswald puts it. 
"I think when it comes to that focus, we tend to use a lot of data science (and) dynamic information to sharpen our focus on where we need to then apply that science into the art of hospitality and delivery, making sure that we're focused on the right things when we're on site at property," Oswald told Hotel Interactive at the 2023 HUNTER Hotel Investment Conference.
Aperture officially went live last Monday, the day before HUNTER began. Oswald was decked out in Aperture branding, from his socks to the pin on his jacket. Aperture's headquarters are in Atlanta — the location of the conference — making HUNTER the perfect place to launch.
"Launching here in the hometown, I mean there's really no better way to do it, right? We love the HUNTER conference," he said. "I think it's a conference that has serious investors that are looking to take action on deals, and they are doing a lot of business in particular in the southeast … so this is just a very good fit for a lot of different reasons."
The move comes as parent firm Banyan Investment Group, focused primarily on hotel property investment, announces a rebrand as Satori Collective.
Oswald said he feels Aperture fills a gap in the industry among management companies, a middle ground between companies that have grown too large to properly meet their clients' needs and those too small to have the proper experience.
"I think we fill a space because we can bring in that very high level, senior, experienced team — we have a ton of capacity to add properties into this portfolio now," he said. "I mean, we're overstaffed for the portfolio we have today. And we're chomping at the bit. We're ready to punch above our weight and surprise the industry."
In essence, Aperture is a brand-new company, albeit with the heritage and infrastructure of Banyan Tree. A major challenge with this new endeavor, Oswald said, is building trust and recognition in the new brand. 
"I think most of the people that will come over and sign the first contract with us are going to be people that I know from prior experiences and with whom we've built trust," he said. "That trust and transparency, that's gonna go a long way."
Oswald joined Banyan Tree Management last year with over 30 years of experience in the hospitality industry. He previously worked at Hyatt Hotels Corporation, Winegardner & Hammons, Noble Investment Group and HP Hotels, among other stops.
His wide-ranging experience has taught Oswald many things, including that "one-size-fits-all" approaches don't work for managing properties. 
"There are certain core things to do but others should be tailored to — if that's a Comfort Suites, that has a different demand than a Sheraton, which has different requirements than a Curio (Collection location) and so on," he said. "We need to be not a cookie cutter shop in how we manage."
The company has relaunched now because management feels there is great growth potential for the back half of 2023 as the transaction market heats up, Oswald said. 
"There's gonna be a challenge with the gap between buyer and seller expectations here. I think, as we go forward into 2023, but part of what's going to close it is the pressure of timing and the fact that maturity exists," he said.