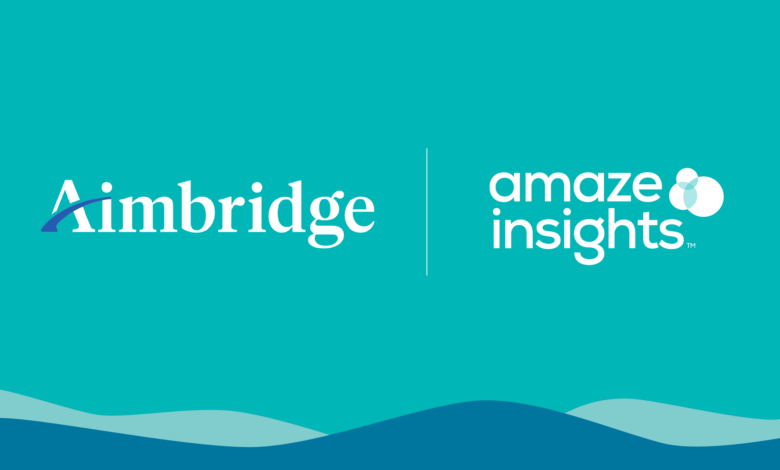 Data & Research
Strategy
Amaze Insights Partners with Aimbridge Hospitality to Strengthen and Streamline Insights and Analytics
SEATTLE – Amaze Insights, a firm specializing in hospitality data and analytics, announced today that the company has signed a multi-year agreement with Aimbridge Hospitality, a global hospitality management company and the world's largest third-party hotel operator, aimed at enhancing and streamlining insights and reporting across all Aimbridge-managed hotels.
Continuing to build best-in-class, in-house data and analytics capabilities while also leveraging outside experts to bolster insights is a critical focus for Aimbridge, according to a press release. Given the breadth of property types, brands and independent hotels that Aimbridge operates, data is often siloed across multiple management systems. With the addition of the suite of tools offered by Amaze Insights, Aimbridge can further unify data across systems and insights into actionable guidance and plans that drive efficiencies, maximize revenue, and elevate the guest experience.
"Now more than ever, technology is playing an increasingly critical role in every aspect of business, including hospitality" said Nick Horgan, Chief Commercial Officer for Amaze Insights. "We are thrilled to join forces with Aimbridge Hospitality, a renowned industry leader who recognizes data as the cornerstone of transformation and shares our commitment to technological innovation. By integrating our analytics platform into Aimbridge's extensive network of hotels, we will revolutionize how hospitality data is analyzed, enabling smarter decision-making and driving tangible results."
"A vital aspect of Aimbridge's ongoing success is our ability to deliver financial results and achieve growth goals on behalf of our owners and brand partners," said Andrew Rubinacci, Aimbridge Hospitality's Executive Vice President of Revenue Strategy. "Our partnership with Amaze is an investment in the technologies needed to elevate every aspect of our management capabilities with the ultimate goal of identifying additional revenue opportunities, maximizing profits, and optimizing our unmatched resources to continue to lead the industry."
Initial implementation of the Amaze Insights' analytics will touch more than 1,200 Aimbridge-managed properties across the U.S., Canada, Mexico, the Caribbean and Europe, and provide a single-pane view for analyzing data, including the ability to segment data by region, hotel owner, individual property-level and more.