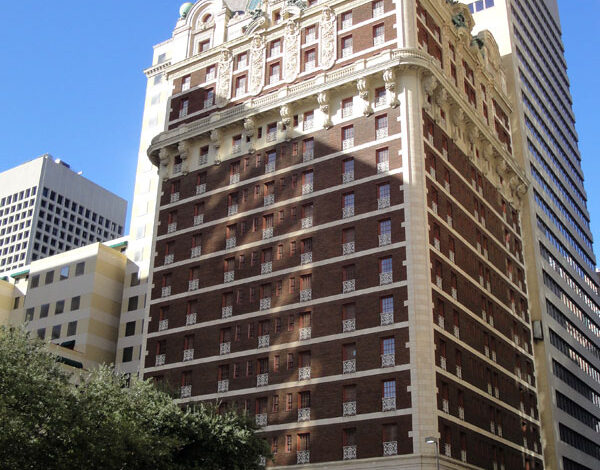 Makeready Ensures Rapid Company Expansion With Adoption of ProfitSword Data Management Solutions
PROFITSWORD, hospitality's premier developer of business intelligence and data integration software, has been selected by MAKEREADY to maximize its potential in rapidly acquiring new properties and ensuring that they are seamlessly incorporated into the company's portfolio with the implementation of ProfitSage and ProfitPlan. A management company renowned for its reputation in delivering local and unique experiences at the hotel, restaurant and retail locations that it oversees, Makeready has implemented ProfitSage and ProfitPlan at all of its hotel properties across the U.S. The company further plans to implement the solutions at all new locations as well as its non-hotel operations to ensure full performance transparency and the ability for ownership and staff to make quick, yet informed strategic decisions that lead to more efficient operations and enhanced revenues.
Experiencing substantial market growth due using a business model that prioritizes providing guests with experiences that reflect the local area such as high-quality regional drinks or food, Makeready leadership implemented a robust 5-year expansion plan with the goal of increasing the rate of growth even further. Yet key to ensuring the success of such a plan was being able to swiftly consolidate new acquisitions into the company's portfolio by implementing a data management and business intelligence infrastructure that could provide instant insight into the real-time performance of each new location. Previously utilizing a customized in-house platform, Makeready ultimately decided to partner with ProfitSword due to the company's leading expertise in seamlessly integrating disparate hotel systems into one easy-to-access data management dashboard. Now available to owners and employees across the organization, ProfitSage provides instant access to an array of valuable performance metrics in real time, including guest satisfaction scores and STR data. Additionally able to integrate into Makeready's payable system, ProfitSage can provide staff with vital insight into contract labor productivity. The integration further provides employees with full oversight over expenses to ensure total accuracy in budgeting and forecasting efforts. This includes the system being able to identify and provide details into payment orders that have not yet been received so that they are still taken into full account within a forecast.
"Our organization had analyzed different platforms and the option of continuing to utilize our in-house data management system, but partnering with ProfitSword was ultimately the best decision as the company is thoroughly established in this area of expertise and has the technology to ensure a seamless integration process that any organization desiring rapid growth needs," says Eric Deudney, Senior Vice President of Finance for Makeready. "ProfitSword further stands apart with its responsiveness and commitment to ensuring that any issue is quickly resolved, while listening to the unique needs of each hotelier and providing a customized solution capable of accommodating unique business intelligence goals. With ProfitSword, each of our locations are able to instantly obtain a real-time score card on how business is performing, and can easily examine data that is specifically important to their operations in order to swiftly identify any upcoming opportunities or issues."
By also implementing ProfitPlan, Makeready and each of its locations can create and receive customized, web-based reports that can be tailored to provide specific performance metrics. This is in addition to the ability of scheduling such reports to be submitted to personnel on a pre-set basis, as well as being able to share any updates or notes with other company members in real-time, enhancing communication and transparency across the organization.
"Being able to quickly integrate a new acquisition's data generating systems into an effective data management and business intelligence platform is key to ensuring that such new locations are financially successful from the beginning and lead to further company growth," says Paul Bennie, Director of Business Development at ProfitSword. "We are honored to have been provided with the opportunity to maximize Makeready's forecasting and budgeting abilities to identify opportunities or risks for future growth, and look forward to continue working with them in implementing our platforms as they continue to acquire new properties."
About ProfitSword, LLC
Founded in 2001, ProfitSword is an innovator in business intelligence software and applications. ProfitSword solutions provide seamless integration of data and real-time information to enhance decision-making processes and improve profitability. ProfitSword is headquartered in Orlando, Florida, and serves more than 100 corporations and ownership groups representing nearly 4,000 businesses worldwide.