Ownership
Hotel Alhambra Palace Joins the WorldHotels Luxury Collection
November 21, 2023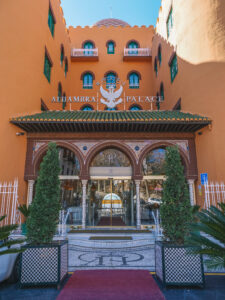 PHOENIX, AZ — WorldHotels has announced the addition of Hotel Alhambra Palace to the WorldHotels Luxury collection as the brand continues its expansion throughout Spain.
Located in Granada, at the foothills of the Sierra Nevada mountains in southern Spain's Andalusia region, Hotel Alhambra Palace offers luxury in a historic location.
"We are thrilled to have this iconic hotel and the incredible team join the WorldHotels family," said WorldHotels President Ron Pohl in a press release. "This hotel exemplifies the true meaning of luxury providing experiences that will last a lifetime."
Part of the living history of tourism industry in Granada since 1910, Hotel Alhambra Palace offers personalized services, exquisite Andalusian gastronomy by Chef Esau Hita, and special décor inspired by the Nasrid dynasty (which ruled Granada from the 13th through 15th centuries), including original tiles from 1910.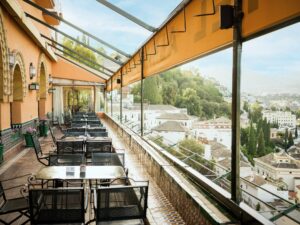 Guests enjoy fabulous views of Granada and the amazing forest of the Alhambra in any of the 100 comfortable rooms and suites available, and Hotel Alhambra Palace is located fewer than five minutes walking distance of the monument of the Alhambra.
"Having this beautiful 5-star luxury hotel [in] the WorldHotels portfolio will provide our clients with an additional option to experience a luxurious stay in Granada," said Wytze Van den Berg, vice president operations EMEA for BWH Hotels. "The addition also shows WorldHotels' determination to establish itself further in the top tier of the market as we always have been doing over the past 50 years."
The rooms and suites were refurnished in 2018 and 2020 to combine tradition and modernity. Nasrid-style suites offer an Alhambra flair with features including crenelated balconies and marble bathroom floors. Rooms often feature hand-selected decorations and flowers.
Hotel Alhambra Palace has hosted luminaries from all over the world, including royalty personalities, famous poets, celebrities, politicians, and artists, and it features its own theatre for traditional flamenco performances and Andalusian productions.
"Who has not dreamed of sleeping at the Alhambra Palace hotel?!" said Marianella Bertini, general manager of Hotel Alhambra Palace. "Be part of the legend."