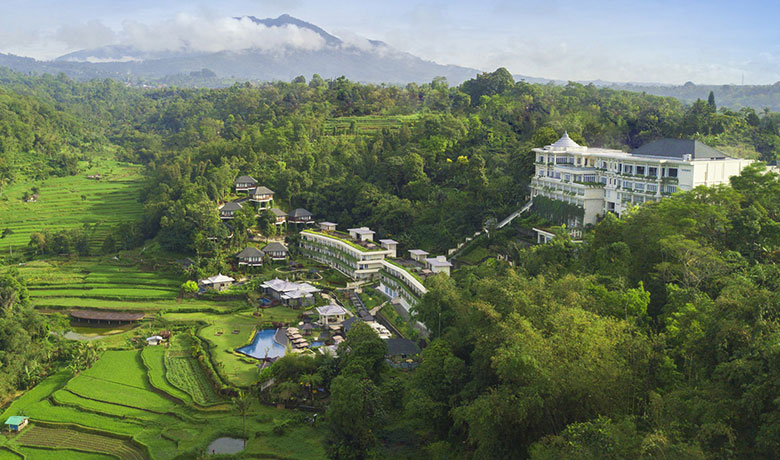 Ownership
Banyan Tree Group Continues Expansion for Homm Brand
November 29, 2022
Banyan Tree Group, one of the world's leading independent hospitality groups, continues to expand one of its latest brand concepts, Homm, with two new properties – Homm Sukhumvit34 Bangkok, Thailand, and Homm Huzhou Xisai Shan, China that just opened their doors in October this year. They joined the brand's debut hotel Homm Bliss Southbeach Patong in Phuket, Thailand. After Bangkok and Huzhou, more Homm properties are set to open next year in Bali, Indonesia and Luang Prabang, Laos.
Homm, one of five new brands within Banyan Tree Group's growing ecosystem of concepts, provides a sensible lifestyle and a globally diverse experience, while embodying the feeling of home. Ideal for families, couples and business executives alike, guests will find ease in reliable services, signature facilities, communal dining options and well-designed, price-friendly accommodations elevated by purpose-led, sustainable tourism standards.
Homm's extrasensibility essentials go beyond answering to basic needs, with H2O stations, Grab & Go meal options and friendly associates known as HOMMATES who possess detailed knowledge about the hotel and destination.
At the same time, each property also has a distinct identity, and provides a unique experience. Under the Group's signature 'Stay for Good' programme, each Homm property advocates for a different endangered species, centrally displayed in lobby areas via origami art. At Homm Sukhumvit34 Bangkok, the mascot is the Asian Elephant – a national symbol of Thailand, while Homm Huzhou Xisai Shan's is the crane.
Homm Sukhumvit34 Bangkok
Located in a private residential area in Sukhumvit Road, in the heart of the Thai capital, this 148-room hotel offers modern, bright rooms with a residential look and feel. Each room comes with a rain shower and bathtub, flat screen LED smart IPTV, plus a range of kitchen appliances.
Nearby, travellers can enjoy world-class shopping and dining at Emsphere District's EmQuartier, The Emporium malls, and the COMMONS shopping complex, or explore the sprawling Benchakitti Park. Alternatively a complimentary shuttle bus service is available to BTS Phrom Phong and BTS Thonglor.
The hotel itself is a serene urban escape complete with an outdoor swimming pool, a fitness centre and a private onsen with a cold plunge pool and steam room inspired by Japan's bathhouse culture.
Homm Huzhou Xisai Shan
Sitting at the foot of Xisai mountain in the Wuxing district of Huzhou, this resort integrates landscape, culture and wellbeing. Its architecture intertwines waterscape and mountainscape, using symmetrical space in its 116 guest rooms, 26 suites, 30 family rooms and four villas, as well as two barrier-free rooms, each with a unique theme.
The hotel pays tribute to classical poems of Chinese antiquity through a combination of traditional Chinese language symbols, modern minimalist design techniques, and simplified architectural styles. Inspired by the surrounding waters, wellbeing facilities are all thoughtfully located by the lake to ensure a serene and rejuvenating experience, while other facilities incorporate elements of water, bamboo and tea.
Located at the centre of the Yangtze River Delta region, Huzhou is the transportation hub of Shanghai, Hangzhou and Nanjing. While its picturesque Xisai Mountain used to inspire poets back in ancient times, Huzhou has now reinvented itself as a world-class innovation hub.
"We are thrilled to celebrate the debut of Homm in China and Thailand. Bringing the concept of Homm-away-from-home to these exciting locations is a testament to our commitment to offering guests immersive, destination-specific travel experiences by placing them in the heart of the local community where they can truly savour the flavors, sounds and aromas of the locale," said Philip Lim, Senior Vice President, Head of Regional Operations and Group Specialist Services of Banyan Tree Group. "With the growing demand for diversified and personalised travel experience, Homm is characterised by its friendly, thoughtful service, offering a stay experience where 'Home is a feeling.'"