SANTA CLARA, CA – Aloft Santa Clara, located at the America Center complex in San Jose, California, announced Monday the completion of a multi-million dollar renovation. Every element of the hotel was updated in both the guestrooms and public space, including new furniture, carpeting, paint, wall coverings, window treatments and signage.
"We are excited to celebrate the completion of our renovation, which combines the energetic design and amenities of the Aloft brand and the modern technologies of Silicon Valley," says general manager Tyler John. "We're in a diverse market with clientele traveling for both business and leisure, and we look forward to welcoming guests with the same exceptional levels of customer service but a new, reinvented product."
Managed by HRI Lodging and designed by Pinnacle South, Aloft Santa Clara's renovation is a nod to the city's vibrant atmosphere. The refreshed hotel features a color palette of moody blues and calming greys through abstract carpet patterns, painted wall accents and geometric vinyl motifs. Pops of vibrant pink on the desk chairs, bench pillows and carpeting add bold accents throughout the guestrooms, meeting spaces and corridors, and new custom art pieces bring an eclectic mix of colors and a sense of Northern California locality to the property.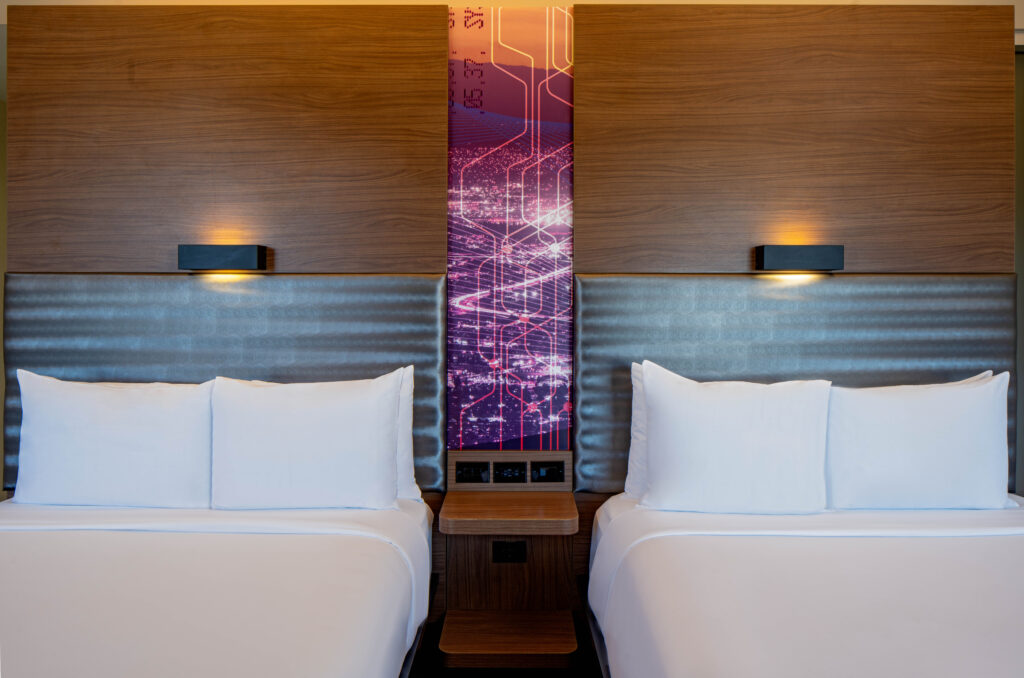 Aloft Santa Clara's 175 loft-inspired guest rooms feature high ceilings and are decorated with new grey vinyl wallpaper complemented by dark blue accent walls, rich leather furnishings and graphic blue and grey carpeting. New custom artwork and updated headboard inserts nod to Silicon Valley's ever-evolving technology paired against its stunningly mountainous landscape. Additional amenities include new benches with plush pink pillows in geometric patterns, wooden desks with pink fabric chairs and oversized spa showers with Drybar bath products to further modernize the guestrooms.
The renovation brings a full transformation to the hotel's public spaces, including the lobby, Re:mix℠ lounge, Recharge℠ gym and outdoor Splash pool. Replicating the moody color palette in the guest rooms, the interior spaces feature new textured wallpaper and contemporary seating in an open layout that shines a light on the building's industrial roots.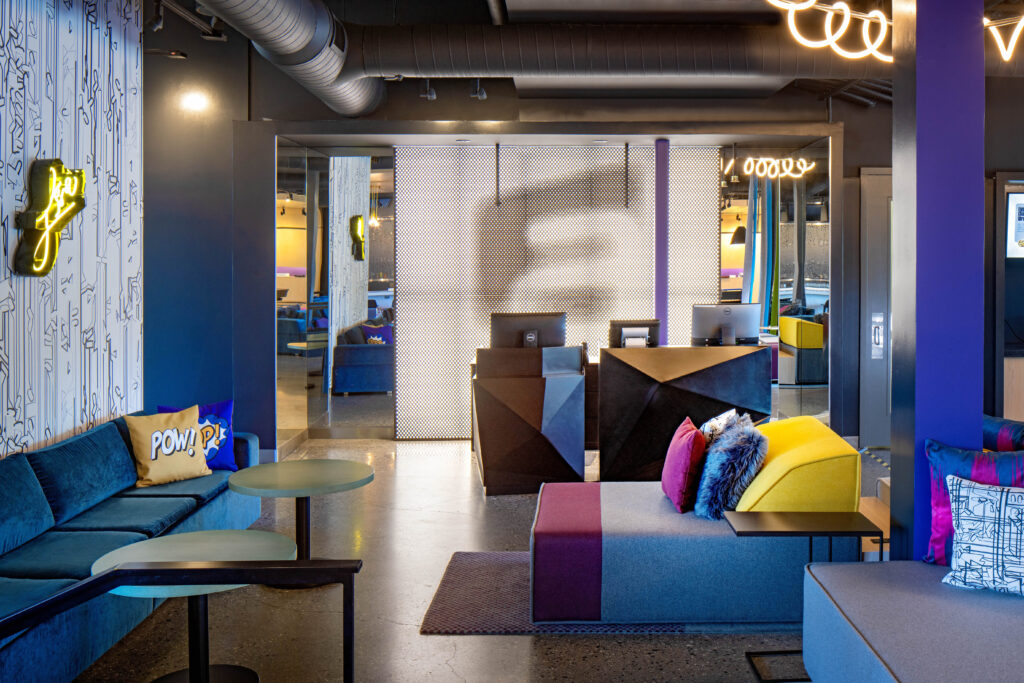 With new furniture, lighting fixtures and wall coverings, the revamped lobby welcomes guests into a spacious entry and lounge area. Replacing traditional-style registration desks are geometric black lacquer check-in pods intentionally paired with a backdrop of custom cut metal panels that draw the eye to Aloft's signature logo. The property's outdoor pool deck has also been renovated and the gym has been updated with new flooring, paint and fitness equipment including cardio machines, weights and a dedicated area for resistance training and recovery.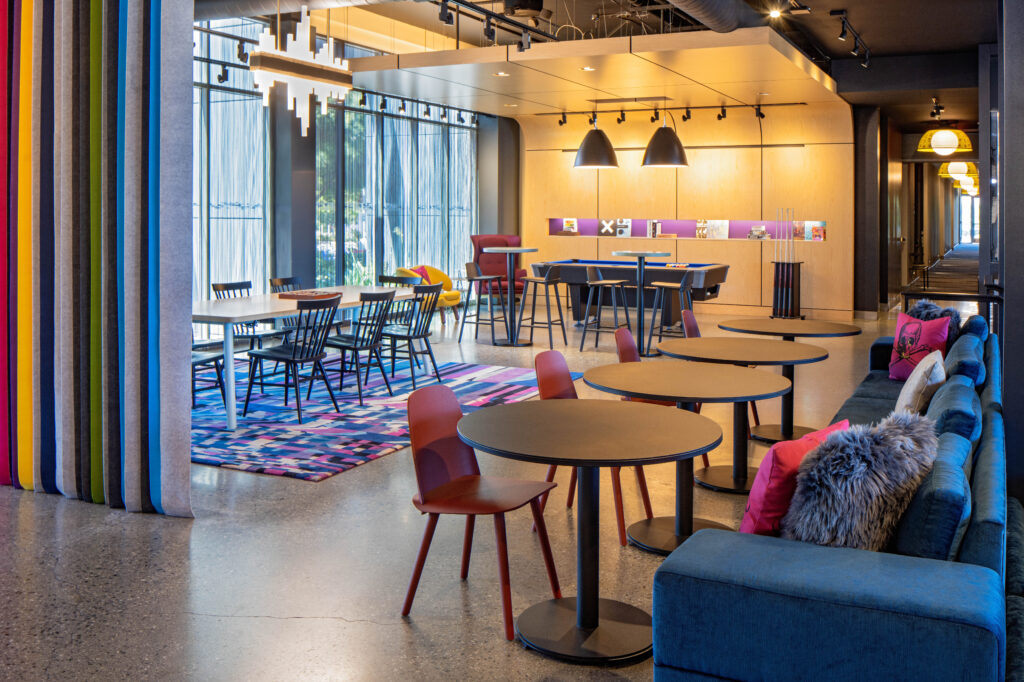 Located on the lobby level, Aloft's signature W XYZ® bar serves as the social hub of the hotel welcoming guests and locals with a lively atmosphere every evening. The space features new millwork, games, and an updated menu with craft cocktails, beer, wine and shareable plates. W XYZ® bar hosts the Live At Aloft Hotels series featuring emerging local musicians. An adjoining outdoor patio offers a more relaxed pace with fireplace and ample lounge furniture. Re:fuel, a 24-7 one-stop gourmet grab-and-go food and beverage shop is also in the lobby area for breakfast and snacks.
Conveniently located near two large convention centers and minutes from San Jose International Airport, Aloft Santa Clara offers more than 3,890 square feet of flexible meeting and event space, including an outdoor deck, for small and mid-sized events. The hotel's five tech-forward event spaces have been refreshed with new carpeting, window treatments for ample natural light, and feature the latest in AV equipment and plasma TVs.