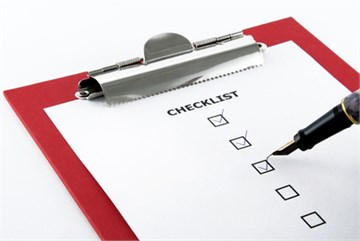 Stories
Your Post-COVID-19 Fresh Start Checklist
By Larry Mogelonsky
In your hotel career, there will probably never be another opportunity when you have the chance for a new lease on life. With your property temporarily closed and little to no reservations on the books, you are unglued from history as no one is going to use the typical 'negative-nelly' reasons for rejecting your bold initiatives.
Ever the optimist, this is a fabulous time for hotels to reinvent themselves and infuse their operations with fresh thinking. I'm not suggesting that the checklist below is a complete list of ideas nor that you undertake all of these. Rather, think of this as a brainstorm of initiatives that you could consider as part of your reinvigorated assault on the market.
Marketing and Positioning:
1. For leisure, consider a restoration of the old-fashioned MAP and EP dining plans. This allows you to ensure your restaurant outlets are maximized while still conforming to the new social distancing standards. In the post-COVID-19 environment, this may be reassuring and appreciated by the guest.
2. Create staycation packages that might include spa, wellness, golf, dining, recreation and other aspects of your property that you are allowed to open. Make it easy for the guest to see that their time will be well-spent with you.
3. Challenge your marketing team, asking why, for example, they spend precious funds on Google Adwords and why they continue practices that perpetuate the 'same old' approach. Facebook can do wonders for hotels with highly targeted advertisements if you know what you're doing. Next, can you use this break to end wasting time and efforts on influencer stays? In a post-pandemic world where most travel is local, do you need a PR agency?
4. Examine relationships and see what business can be levered. Look at your CRM and analyze what the data shows you. The key is to activate your loyalty base with some form of one-to-one promotions so that these guests, who may be more hesitant than usual, feel personally invited. Commit to acting on at least one new marketing initiative per quarter.
Operations and Human Resources:
1. Do you really need all those department heads, associate department heads, managers and supervisors? Zero-base your entire team, find ways to run on 80% staff or two-thirds the number. Can you also change their incentive or bonus structures?
2. Examine ways that your tech stack can offset a new, lower level of staffing. Challenge every department to undertake something new that improves their operation using some new form of integrated software. Then execute these initiatives and ensure that they deliver on their promises.
3. Plot the guests' journey from front door to guestroom, and then to check-out. Can you simplify and reduce staff interactions so as to better a more contactless environment? Also bear in mind that while some guests will want this type of newfound anonymity, others will yearn for the more traditional approach, so you will need to use technology to better define how to personalize service to each guest's criteria.
4. With housekeeping now on the critical list, do you have the right team leader? Have you considered cross-training others so that they can inevitably help carry the load so as to not create a bottleneck? And as before, how can technology be deployed to automate certain aspects of this operation?
Food & Beverage and Catering:
1. Challenge supplier contracts to redefine standards for delivery, quality, quantity and payment terms. Treat the pandemic as a tool for renegotiating in your favor.
2. Look at your food costing and your approach to menu pricing. Is it quantity, ingredients, prep time or the supplier that is the main impediment to achieving your target?
3. Revisit the buffet. While diners should no longer be helping themselves so that germs aren't spread around, you can create an approach where you have servers respond to selections from guests. Alternatively, if this is a higher cost amenity, then you would be totally within your right to switch to only a-la-carte service. Given the circumstances, no guest would object.
4. Look at only doing prix fixe menus with two or three selections in each of appetizer, main and dessert. Menu simplification reduces waste and improves margin while also minimizing prep time so you can keep labor costs under control.
5. Have you really analyzed your wedding business in terms of profitability? Does the disruption to your operation warrant the focus? This sector has largely been put on hold for the rest of the calendar year so perhaps you should likewise shift resources to focus on more near-term opportunities. These are just a handful of the ideas that I would hope would come from a brainstorm session with your executive committee. Give it a go. Now's the time to make the change.
__________________________
One of the world's most published writers in hospitality, Larry Mogelonsky is the principal of Hotel Mogel Consulting Limited, a Toronto-based consulting practice. His experience encompasses hotel properties around the world, both branded and independent, and ranging from luxury and boutique to select-service. Larry is also on several boards for companies focused on hotel technology. His work includes five books "Are You an Ostrich or a Llama?" (2012), "Llamas Rule" (2013), "Hotel Llama" (2015), "The Llama is Inn" (2017) and "The Hotel Mogel" (2018). You can reach Larry at larry@hotelmogel.com to discuss hotel business challenges or to book speaking engagements.