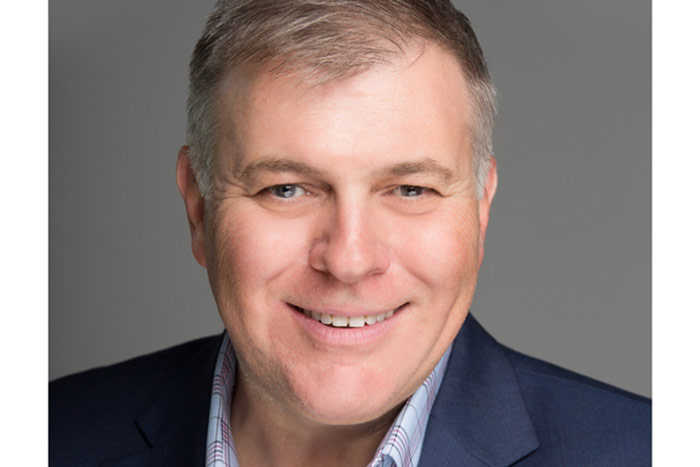 By Dennis Nessler | July 30, 2020
There is little debate that getting group business to return is the biggest challenge facing the lodging industry right now and in recognition of that Hilton has extended its CleanStay program in an effort to appeal to meeting planners going forward.
Danny Hughes, president, Americas, Hilton, detailed the evolution of the program and also offered an update on the company's current portfolio and pipeline during an interview earlier this month with Hotel Community Forum.
In April, Hilton partnered with RB, maker of Lysol & Dettol, and consulted with the Mayo Clinic in launching its CleanStay program as part of an effort to deliver an industry defining standard of cleanliness and disinfection in all of its properties, according to the company.
Hughes detailed the driving force behind the initiative. "When the pandemic first hit our priorities were really around three groups of people. We had to protect our employees, we had to protect our guests, and we had to protect the financial interests of our owners. From day one we wanted to be part of the solution," he said.
Earlier this month, the company unveiled the next phase of its program with Hilton EventReady with CleanStay. Shaped by extensive research and feedback, the three key tenets of the program include Cleanliness Protocols, Book-to-Billing Flexibility and Safe and Socially Responsible Solutions.
"It's one thing when individual travelers make those decisions but with a meeting planner it's a whole other level of complexity. Quite frankly they're responsible for the success of that meeting and feel a sense of responsibility for the health and safety and security of the people organizing. We took the tenets of CleanStay and applied that to groups and meetings," he said.
The EventReady Cleanliness Protocols address every touch point of the meeting experience. This includes rooms seals for guest and meeting rooms, sanitizing stations in public areas, and meeting spaces and a room checklist. Book-to-Billing Flexibility ensures that Hilton teams will work with customers to align on shared objectives, providing flexible pricing, space options and contract terms as needed, as well as simplified agreements for smaller meetings,
Meanwhile, Safe and Socially Responsible Solutions will help clients achieve their meeting objectives while addressing both health and environmental concerns. This includes presenting creative physical distancing meeting sets and meal service, developing inspiring food & beverage options and sharing environmental impact solutions measured by LightStay, Hilton's corporate responsibility measurement platform.
Hughes added that the company got feedback directly from meeting planners in developing the program. He pointed out the initial response to the program has been positive. "Over the last few months we've seen encouraging signs of people being willing to consider meetings and hopefully having confidence in what we've done," he said.
When it comes to the impact of the coronavirus pandemic, Hughes acknowledged it was significant as it was for the rest of the lodging industry. Hilton was forced to close nearly 20 percent of its entire portfolio in the Americas, or nearly 1,000 properties. But he pointed to signs of progress noting that as of mid-July that number was down around 250 and declining.
"We've gradually seen hotels reopen as demand has come back, each day they're reopening. We're all praying we're over the worst of it," said Hughes.
Meanwhile, Hughes noted development has been impacted slightly in the short term as the company had been opening more than a hotel a day prior to the pandemic but added the long-term outlook remains largely positive.
"Before all this we were on fire from a development point of view. Interestingly, I think there's a lot of developers taking the long-term view that while certainly the next couple of years will be challenging, demand will return," he said.
He further added that while new builds might be tougher to come by going forward the company expects an uptick in conversion opportunities. He noted that there are some 2,700 properties in various stages of development across the company's 18 brands.
"I think the nature of development and the nature of growth for us has changed a bit in as much I think new builds will slow down a bit. But we're seeing incredible demand for conversions, which I think is a testament to the strength of our brands," he said.
Finally, Hughes offered his thoughts on the prospects for the industry as a whole going forward. "I certainly think 2021 is going to be a rebuilding year and it goes without saying all of this is contingent upon us finding a solution to the virus. I can tell you that the fundamentals of our business are very strong. We liked to say before this that we were in golden age of travel and whilst this has dampened enthusiasm, it hasn't changed the fundamentals. In 2021 there is no way that we're going to be back to the levels of 2019 quickly if for no other reason then you simply don't have that group base. But we are confident that by 2022 and 2023 if all other things recall that we can start to get back to the kind of levels we had in 2019," he said.