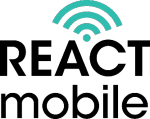 Uncategorized
Reopening Delays Giving Hawaii Hotels Added Time To Ensure Employees, Guests Are Safe
Seattle — As hotels coast to coast prepare for reopening, Hawaii braces for more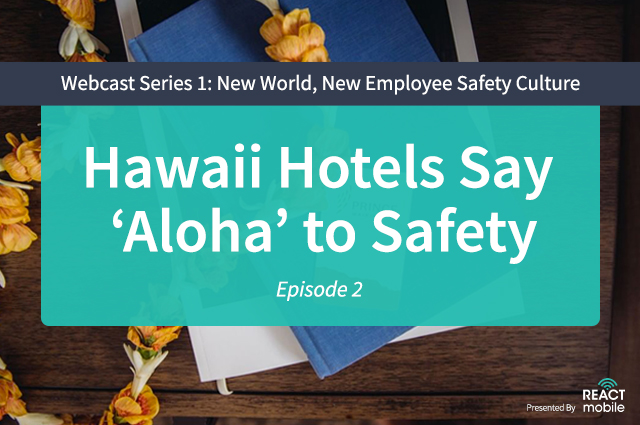 delays. Although there was talk of travelers returning August 1, the recent surge of COVID-19 cases on the U.S. mainland has postponed the effort once again, this time until September. In Episode 2 of the "New World, New Employee Safety Culture" webcast series, React Mobile CEO Rob Monkman chats with Ryan Doi, corporate director of information systems for Prince Resorts Hawaii, to find out what's happening in the Aloha state today and discuss how the hotel company is using this time of quarantine to beef up it's employee safety initiatives.
Hoteliers can listen at their leisure to the 15-minute webcast by clicking here. Doi will describe the new "Aloha Experience" in detail, which includes new contactless technologies, improved cleaning procedures, and an employee medical diagnostics program offered in multiple languages should a worker or guest feel ill.
"Hospitality is the No. 1 industry in Hawaii, so it has been very difficult over the last few months; everyone is hurting," Doi says. "Our employees especially are aching to get back to work, but we need to make sure we bring them back safely and responsibly. In the last few months, we created a comprehensive COVID training program with safety protocols for PPE [personal protective equipment], hand washing, surface cleaning, and social distancing. We take employee safety very seriously; these people are our company's biggest assets. Not only will we pay our workers to go through the COVID safety training program, but we are extending all medical coverage through the end of the year whether a person is working or not to show them how much we care."
Episode Three: "Employee Safety in the Epicenter of COVID-19"
In the next episode (scheduled to post on July 27), Kevin Waldstein, General Manager of The Gale South Beach, will share the reopening preparations his hotel is undertaking now that Miami has become the "epicenter of the epicenter" according to Mayor Dan Gelber. This art deco escape, part of the Curio Collection by Hilton, aspires to open its doors October 16. Hear how management is working to elevate its hygiene practices from check in to check out, and how voice technology in the rooms will provide a touchless experience that Waldstein says is "so cool … like something you'd only see in the movies." The GM will explain how digital checklists and daily meetings are being leveraged to create exceptionally safe stays during this uncertain time.
To learn more about the React Mobile Webcast Series, click here or visit www.reactmobile.com/webcasts.
About React Mobile
Founded in 2013, React Mobile is a global leader in providing panic button solutions for hotels. Our best in class hospitality safety platform helps hotels keep their employees safe. The React Mobile system is an open and flexible platform that allows management to deploy response resources to the exact location of an emergency within seconds of an alert, getting help to where it's needed anywhere on or off property. In emergency quick response times are essential and React Mobile gives you the tools to react fast. For more information, visit www.reactmobile.com.