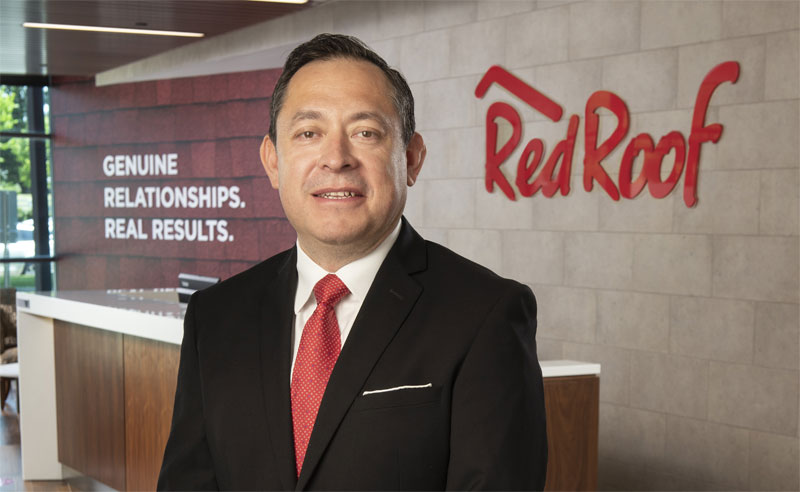 Stories
Red Roof Reinforces Revenue Generation
Looking to enhance its revenue generation platform, Red Roof recently added Alex Cisneros to lead the company's efforts and help take its technology infrastructure to "the next level."
Cisneros–who last month joined the company as svp, revenue generation from his most recent post at Wyndham Hotel Group–will lead the revenue management and analytics team and is charged with helping to grow revenue and evolving the infrastructure to better support brand strategies.
He is also expected to boost Red Roof's yield management strategies and advanced data analytics capabilities. In his new post, Cisneros reports directly to Robert Hubbard, executive, vp, operations.
Cisneros detailed why Red Roof appealed to him. "One of the aspects that I've admired is that within the economy segment they rank extremely well in terms of reputation of quality and their reputation with franchisees. Because of that the brand as a whole was an interesting one," he said, later adding, "hopefully with my background I can help take Red Roof to the next level."
Cisneros noted he was particularly struck with the company's existing infrastructure during the interview process. "They already had a great foundation in terms of data quality and they already have the data in the cloud. They also have some tools and applications that in the past I had to develop from scratch. So for me it's a really great opportunity to advance some of the revenue management analytics even further given the fact they already have good systems and they have [unique] ways of supporting franchisees," he said.
Prior to joining Red Roof, Alex was vp of revenue generation and distribution for Wyndham Destinations, the company's timeshare division. In his role, he was responsible for North America's end-to-end revenue generation process, which included revenue management, marketing, analytics, customer experience and distribution. He was also key in transforming Wyndham Destinations from a product-centric to customer-centric organization. Alex played an integral role in Wyndham's acquisitions and their integration and in implementing joint venture opportunities with other business units.
He noted he was originally hired to build some algorithms to do forecasting and optimization for its timeshare product and went on to work with a number of different teams.
"I've been fortunate enough within technology to work with a lot of smart people and the idea is that I can take some of those learnings and bring them to Red Roof and hopefully implement some of those analytical tools over time," said Cisneros.
He touted the company's reporting and information related to bookings, customers and trends as he discussed some of his specific objectives in terms of consolidating data.
"I think in the future I want to be able to make all the information available in one place from multiple parts of the organization so we can look at the entire customer journey in one place rather than looking at it in pieces," he said.
Cisneros also emphasized the importance of forecasting demand in a variety of channels in what he called predictive analytics.
"It's something I want to spend some time developing because I think it's important to be able to anticipate what customers are looking for and try to personalize offers and promotions in a meaningful way. I think that can continue to give Red Roof a competitive advantage," he noted.
In discussing the importance of revenue generation during the pandemic when hotel demand has dropped considerably, Cisneros acknowledged the approach has to change.
"I think when I look at the summer historical information is not the best way to predict the future given the environment that we are in. So customers are going to be taking different types of trips this summer. We know from the data and the research they want to stay local and take short trips. We also know that regulations are changing day-by-day. So we are trying to leverage the desire from consumers to stay local, while at the same time following how the regulations are changing so we can be ahead of the game and hopefully be front and center with customers that are looking to take those short trips and eventually pick Red Roof to be their choice," he concluded.