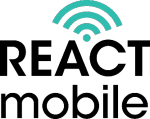 Uncategorized
React Mobile Talks with Miami Beach GM about 'Employee Safety in the Epicenter of COVID-19'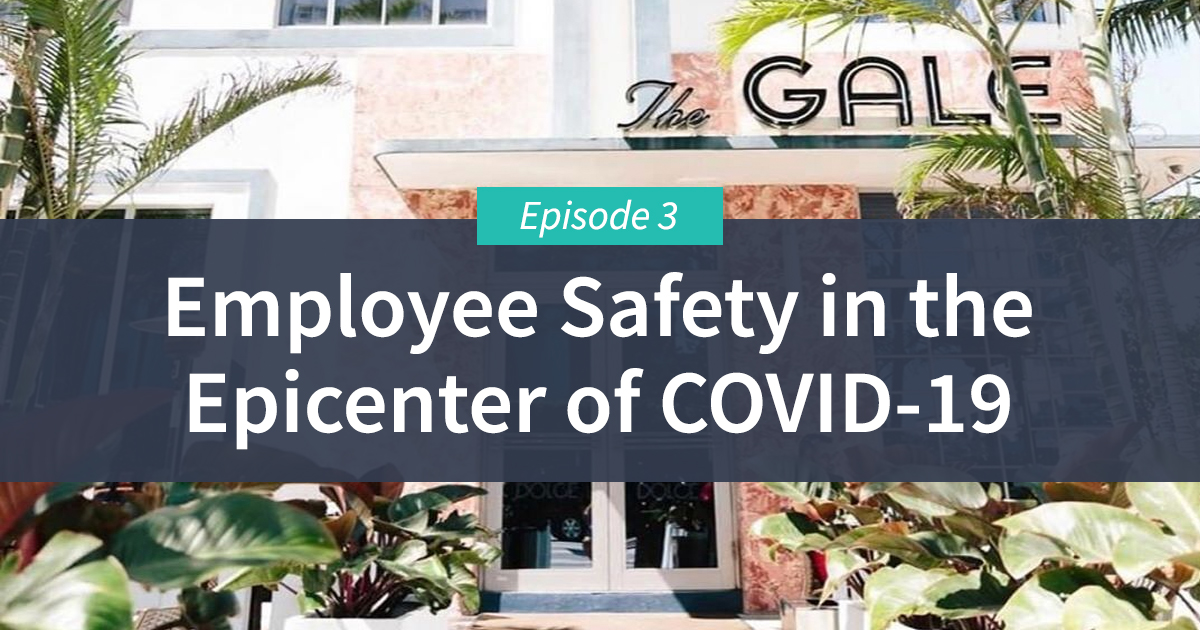 Seattle — Hoteliers in Miami Beach are riding a roller coaster of uncertainty thanks to recent spikes in COVID-19. A planned June reopening was pushed back to July 31, but now that the city is being called the "Epicenter of the Epicenter," reopening is delayed even further, this time to October 1. How is all this indecision impacting employee morale? Robb Monkman, CEO of React Mobile, chats with The Gale South Beach General Manager Kevin Waldstein to find out. In Episode 3 of the "New World, New Employee Safety Culture" webcast series, Waldstein discusses "Employee Safety in the Epicenter of COVID-19.' He talks about the challenges his hotel is facing and shares how management group Menin Hospitality, is keeping everyone positive and proactive as they look to the future.
As of July 27, Florida saw another 9,344 confirmed COVID-19 cases, pushing it past New York for the second most cases in the nation. About half of those new cases in Florida came from South Florida. Miami-Dade, Broward, Palm Beach and Monroe counties accounted for 4,694 (50.2%) of the new cases and 37 (47.4%) of the new deaths.
Hoteliers can listen at their leisure to the 15-minute webcast by clicking here.
"It's not looking good in Miami today; hotels are closed, and Collins Ave. is empty," Waldstein says. "That's the bad news. The good news is we are using this time to improve our property and implement procedures that will ensure the safety of our employees and guests when they return. Between the 200-page Miami Beach operating guidelines, Hilton's 'Clean Stay' initiative with the Mayo Clinic and Lysol, and Menin Hospitality's 'Clean with Confidence' program that provides a playbook of new procedures for all departments throughout the hotel, we will truly be the cleanest and safest hotel in Miami."
Waldstein explains how new cleaning processes and technologies are working together to achieve that goal. In-room voice assistants powered by Volara, for example, will enable guests to ask for items or request hotel information (without having to pick up the phone), and integration between Volara and ALICE will ensure that requests get to the right department (without requiring staff to use community hand radios) and items are delivered promptly and with minimal staff contact.
"You hear a lot about hoteliers shifting to contactless guest experiences using technology," Waldstein says. "We're thrilled to be taking advantage of voice technology to limit staff and guest interactions. We also plan to leverage our existing React Mobile panic buttons in new ways; if we hear or see a guest who is in distress or if an employee falls ill, we can use the safety platform to dispatch help."
Although the postponed October reopening date is taxing on employee morale, Waldstein says staying in constant contact with staff via weekly meetings and digital communication is keeping his team eager to return. Those who are working are busy refreshing rooms, polishing marble, honing woodwork, and sprucing up landscaping.
"When doors reopen, people are going to be truly 'wowed' at The Gale," he said. "We are so appreciative that Menin Hospitality has kept as many of us employed as they have. They are a family organization that has really helped its people get through this difficult time.
"My advice to struggling operators is this: Reach out if you need help and do a lot of research," he says. "You can't network enough or learn too much today. Set goals, train staff, hold weekly meetings and utilize checklists. This is the new normal; practice it as much as you can today so that it is second nature when travelers return. Do everything you can to stay visible. Most importantly, don't give up."
Episode Four: "Staying Safe at SIXTY Hotels"
In the next episode (scheduled to post on August 4), Christopher Horn, vice president of operations for SIXTY Hotels, will discuss the employee safety culture at its "Always Open" hotels in New York and Los Angeles. Although the past few months have been tough, Horn will share how the SIXTY staff has stayed inspired and motivated. Hear how technology is keeping associates connected and apprised of new world procedures across locations and learn of the many steps being taken to build traveler confidence while also keeping workers safe.
To learn more about the React Mobile Webcast Series, click here or visit www.reactmobile.com/webcasts.
About React Mobile
Founded in 2013, React Mobile is a global leader in providing panic button solutions for hotels. Our best in class hospitality safety platform helps hotels keep their employees safe. The React Mobile system is an open and flexible platform that allows management to deploy response resources to the exact location of an emergency within seconds of an alert, getting help to where it's needed anywhere on or off property. In an emergency quick response times are essential and React Mobile gives you the tools to react fast. For more information, visit www.reactmobile.com.