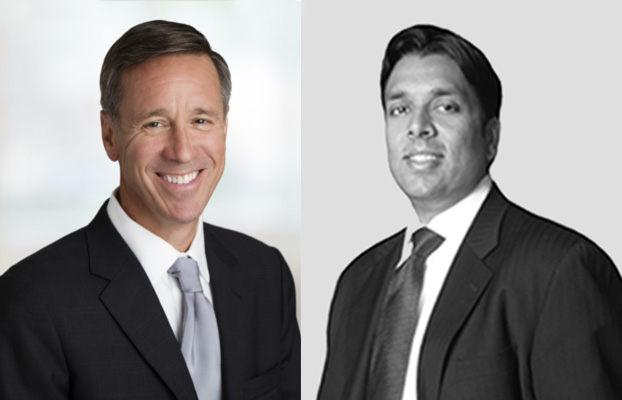 There's little question the Coronavirus has presented a host of challenges for hotels from an operating perspective, but a few industry leaders believe some of the resulting structural changes and a return to basics in some areas can ultimately be beneficial to hoteliers.
C-level executives representing owner/operators, brands, and management firms all weighed in on some of the expected changes during the recent "ALIS 6 X 8: Recovery Top Of Mind" session.
Mit Shah, CEO, Noble Investment Group, focused on the potential for the industry to reboot and streamline some elements. "This is a great opportunity that we have and we can not miss to change the paradigm of operating. It's not about commoditizing our business, it's about doing the right thing for our future profitability," he said.
Arne Sorenson, CEO, Marriott International, discussed some key points of emphasis for a number of Marriott hotels that are reopening around the globe. "I think they need to be able to deliver, particularly in these first months, hyper-cleanliness, social distancing, and check-in which is as contactless as possible," he said.
Shah, meanwhile, touted the industry's ongoing commitment to cleanliness and believes it is better prepared than many have suggested. "One thing that's really important to note is that this isn't all of a sudden 'hotels are clean.' They've always been the safest form of accommodations in the entire lodging universe. When you think about the chemicals that are being used today in order to clean all rooms and ensure guest safety many of them are the exact same chemicals that we were using in our hotels in 2003 when we were protecting our guests from SARS.
"Health and safety has always been a cornerstone for our industry and that includes physical safety as well. I think it'll be interesting to watch how the alternative lodging universe plays in that realm. We will really be able to as an industry promote guest safety in a meaningful way," he said.
Housekeeping, of course, is one of the key areas of focus going forward and the consensus seems to be there will be a change in how it's structured.
According to Sorenson, "I think we will be much more intensive about housekeeping between guests and probably a little bit less intensive about housekeeping during the stay. I think both the guest and the associate are going to want less risk of personal interaction during that stay and they're going to want to make sure that room is empty. Of course, if I'm checking in I'm going to want to make sure that hotel room has been sanitized," he said.
Shah reinforced the point. "We now have an opportunity to certify for a guest that their room has been cleaned when they check in. It is very clearly a direction that owners and brands need to work on together such that housekeepers and room cleans during a stay starts going away. We end up in a situation whereby we certify a stay before they come in. It helps guest safety and it also takes out significant cost," he said.
Shah added another area of cost that can be greatly reduced is the traditional breakfast buffets, particularly when it comes to the select-service segment. "Breakfast buffets were never really supposed to be there to begin with. Going back to a Grab And Go option that's healthy and safe and also satisfies customers is also a [necessary] correction," he noted.
Shah further noted this has been a point of contention among owners for some time. "There is a significant group of owners and operators in our industry that has coalesced around this topic with the AHLA and AHHOA coming together with direct lines. Each of the brands have done a great job setting up these committees and now a new standard of operation going forward," he stated.
Meanwhile, Dave Johnson, Chairman and CEO of Aimbridge Hospitality, stressed the importance of hospitality working with other industries, such as the airlines, the cruise industry and the National Restaurant Association, to help ease consumer concerns.
"How do we collectively as four industries get the consumer comfortable that cleanliness is there. We're taking any precautions to prevent any safety issue concerns they have to make sure that we bring them back. We're all interdependent on one another," he said.
Johnson further commended the AHLA for their legislative efforts as it relates to protecting jobs and the big brands in terms of setting up prototcols. "We're following their lead on cleanliness and we just want to support them any way we can," he concluded.