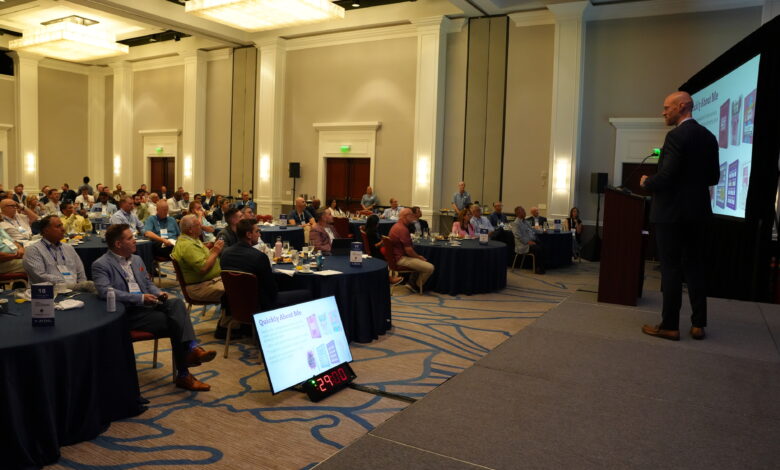 Stories
From Beginner to Believer in One BITAC
Throughout my years as a contributor to Hotel Interactive as a writer and thought leader, I've admired from afar the annual series of hospitality industry events that is BITAC. My business partner and father, Larry Mogelonsky, was always the one who would take the reins on attending and delivering keynote speeches. That all changed earlier this month, and from my first impression, there's a powerful takeaway about how to craft an unforgettable event that every hotelier should keep in mind.
The exact reason for me switching places with my father is quite sobering. In early May of this year – and in a Murphy's Law fashion, also less than one week before my sister's wedding – Larry had a serious injury, wherein he lost sight in one eye and sustained other facial injuries. Going for emergency surgery, he still had to have further surgeries planned in sequence throughout the summer. Flying in the near term was out of the question.
And yet, he had already signed on to speak at BITAC Independent Event in Bonita Springs in early August. Rather than cancel and leave the organizers in the wind, I offered to sub in, particularly as the topic for Larry's presentation this time was one that we had co-developed based on our mutual experiences from visiting and working with hotel properties around the globe.
This work inspired our presentation, loosely titled 'The Mille Club: Learning from $1,000 Per Night Hotels' where we explain the luxury traveler mindset and then run through numerous examples from properties in this category that we've visited.
There I was at 9 a.m. on a Monday morning, set to present to a captivated audience of about a hundred BITACers, right after an all-hands breakfast and a warm introduction from Rich Viola himself, with the whole room in a peak-caffeinated state. As you may have guessed, the keynote was a hit, or at least from what people told me!
I was dealing with an already receptive audience, easing the pressure when on stage trying to coherently rifle through so many slides within a limited timeframe. Presenting to a group of acquaintances is always less intimidating than to total strangers.
And that's where these events excel, transforming the latter into the former as a direct result of the preceding evening's well-choreographed procession of a team greeting, welcome reception, plated dinner and bar nightcap. By the time the morning keynote rolled around, half the audience were friendly faces. Even as a public speaking "pro," this still makes a huge difference.
Besides filling chairs with personal confidants at every event to dispel any trepidations about getting on stage, the real lesson for hoteliers here is that every meeting or conference in the post-pandemic world is an opportunity for connection and engagement in a way that can never be replicated by mere videoconference. By truly capitalizing on the interactive nature of in-person events, hotels stand to gain significant revenues by being able to charge companies more for facilitating these elevated experiences.
Much like my presentation on The Mille Club, though, noting this value proposition in the abstract is worlds apart from crafting a thoroughly dynamic multiday schedule that's precisely timed down to the minute. As with nearly everything else, it's the details that make the difference. During the evening prior to my keynote, for instance, the welcome reception was gamified by having hoteliers and vendors swap trading cards for a prize at the end. The dinner immediately afterwards – and all subsequent meals for that matter – had assigned seating designed to maximize direct exposure to new people.
In case you haven't been to one before, the core of any BITAC event is the two days of buyer-seller speed dating in lieu of a marketplace approach to vendor education at other tradeshows. Coming in as both a keynote and a buyer representing several hotel developments across the continent, at other conferences there are oftentimes sponsors who you pass by because they weren't on your radar. But here, the preprogrammed 15-minute interviews help to open your eyes to different suppliers and the value they can bring to hotel operations.
Adding another layer to this interactivity was the second evening's night of games with assigned teams and occupying a different part of the hotel's conference center for an hour of bocce ball, cornhole and lawn pong before yet another superb dinner. Therein lies a related lesson for hoteliers and organizers; great events need to transition between different settings to feel the energy flowing. It behooves hotel teams to provide creative uses for multiple spaces to amplify the dynamism of an event, while at the same these sorts of justifications will boost the total event spend.
If it wasn't clear already, I had a blast and would highly recommend that you look at the full calendar of events to see which ones in the series will work for your schedule. And hopefully, we have a chance to meet in person at a future BITAC.