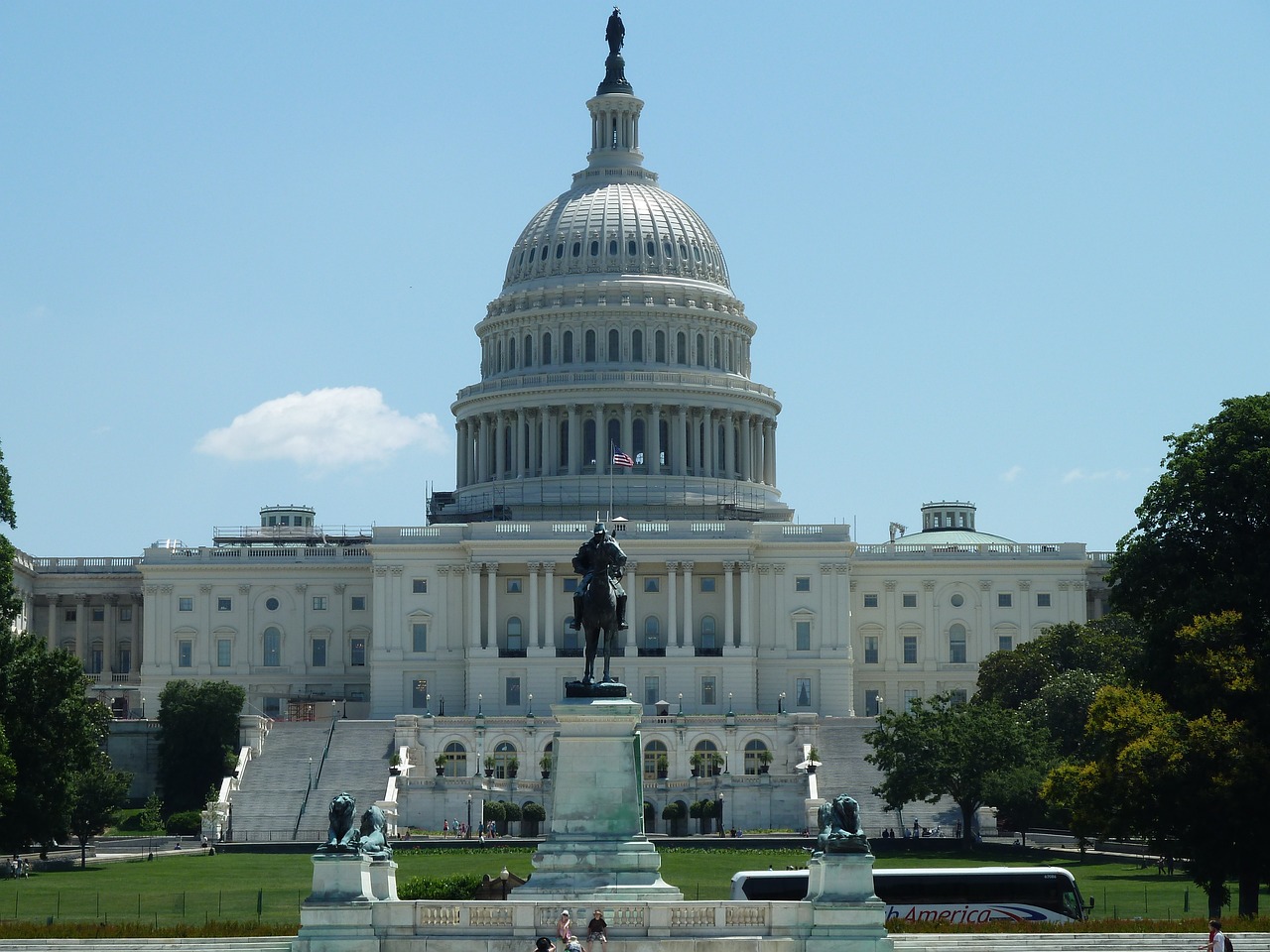 Stories
Capitol Hill Weekly Roundup: President Biden Touts Improving Economy, Labor Shortage Crisis Continues to Impact Hotels
By J.D. Stillwell | February 17, 2023
Preparing for a likely announcement in the near future that he will seek a second term in 2024, President Joe Biden is touting figures that show declining inflation and low unemployment as he tours the country promoting projects related to the $1.2 trillion infrastructure bill he signed into law in November 2021.
Still, high inflation and the labor shortage continue to have a significant impact in the hospitality industry. 
Hoteliers face steadily increasing prices for goods and services and costs of operating their properties. Inflation has also contributed to an escalation in labor costs as there are more job vacancies than employees to fill them. This has led to many hoteliers increasing their wages, which has subsequently heightened their management costs.
The White House believes that an improving economy will help businesses and consumers alike.
In late January, the Commerce Department announced that the U.S. gross domestic product rose at a 2.9 percent annualized rate during the fourth quarter of 2022.
This is a slight decrease from the 3.2 percent number in the previous quarter, but Biden said that the late January number indicates that his economic plan is working.
While national focus is centered around Chinese spy balloons and train derailments, Biden continues to travel the nation talking up the economy.
In a speech on Feb. 16 at the IBEW Local 26 in Lanham, Maryland, Biden said, "Look, the last two years, we've created 12 million new jobs.  That's more jobs than any President has created in four years.
"The unemployment rate is 3.4 percent.  That's a 50-year low.  My first two years in office, we created 800,000 new manufacturing jobs.  Eight hundred thousand. 
"And where is it written that says America can't lead the world again in manufacturing?  Gas prices are down $1.60 a gallon, and they're going to come down further from their peak.  And inflation is coming down.  Take-home pay for workers has gone up over the past several months.  We got more to do, but, I'm telling you, the Biden economic plan is working because of you all."
Not everyone shares Biden's rosy optimism about the economy.
In a recent survey conducted by the National Association of Business Economics, more than half of the economists who responded said they believe there's more than a 50/50 chance the U.S. enters a recession this year.
The labor shortage crisis appears to be the hospitality industry's most significant challenge for at least the short term.
American Hotel & Lodging Association CEO Chip Rogers said it is "the issue that permeates pretty much" all facets of the hotel business today. 
"This is an issue that has impacted our ability to get the economy back to where it needs to be," Rogers said.
He added that the hotel industry has "probably been more impacted by a lack of workers than any other industry."
The AHLA continues to lobby for legislative solutions, advocating for immigration reform and work visa program expansion.
The Department of Homeland Security decided to almost double the number of H-2B visas for 2023. This program allows employers to temporarily hire noncitizens to work in nonagricultural labor or services in  the United States. 
"We're trying to convince members of Congress that the work visa program we have, particularly the H-2B, works exceptionally well; we just need a heck of a lot more," Rogers said. "We need about three to four times more workers than the H-2B visa cap allows right now."
During the coronavirus pandemic, professions that required in-person attendance and traditionally have lower wages saw a low retention rate. Hospitality and leisure has consistently seen a quit rate above 5.2 percent since March 2021, according to the Bureau of Labor Statistics.
The American Hotel & Lodging Association's 2023 State of the Hotel Industry Report forecasts that staffing shortages and economic factors will be hoteliers' top concerns. 
The report does project that the industry will surpass pre-pandemic demand levels and see nominal room revenue and state and local tax revenue.
Hotels are projected to employ 2.09 million people in 2023 compared to 2.35 million in 2019, the report shows.
Inflation for multiple hospitality-related products will be between 5 percent and 10 percent over the next few quarters.
Even amid the challenges, Rogers voiced optimism for 2023.
"2022 saw one of the strongest summer travel seasons ever, and this year we expect hotels to reach new heights in terms of room revenue, room-night demand and state and local tax revenue," Rogers said. "But when inflation is taken into account, our industry likely won't see full recovery for several more years." 
"Nevertheless, hotel performance is trending in the right direction – great news for our industry and our employees, who are enjoying better pay, more career opportunities, upward mobility and flexibility than ever before," Rogers added.