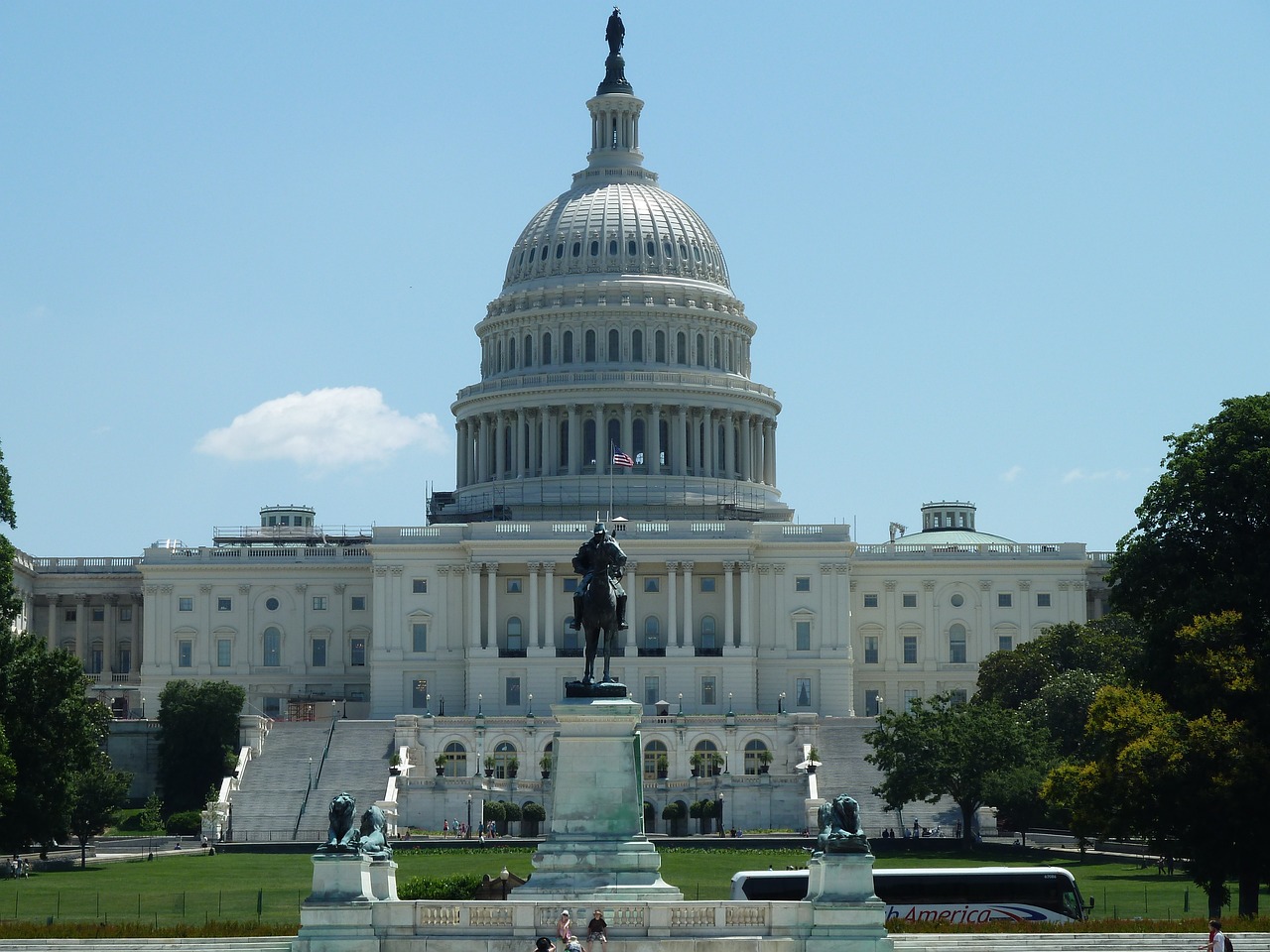 Stories
Capitol Hill Roundup: President Biden Pledges "Junk Fee" Crackdown During SOTU Address
Saying that "Americans are tired of being played for suckers," President Joe Biden pledged during the State of the Union address on Tuesday that his administration is prioritizing a crackdown on "junk fees." 
This includes "resort fees" charged by hotels and fees from airlines for families to sit together.
"Junk fees may not matter to the very wealthy, but they matter to most folks in homes like the one I grew up in. They add up to hundreds of dollars a month," Biden said. "I know how unfair it feels when a company overcharges you and gets away with it.
"Not anymore," Biden added.
Last week, Biden urged Congress to pass a new "Junk Fee Prevention Act," which would have four objectives:
   

Eliminating "excessive" online concert, sporting event, and other entertainment ticket fees.

   

Banning airline fees for family members to sit with young children.

   

Outlawing "exorbitant" early termination fees for TV, phone, and internet service.

   

Blocking surprise resort and destination fees.
A Consumer Reports survey from 2019 indicated that around 85 percent of respondents experienced these types of hidden fees. Consumers pay a minimum of $29 billion in excessive fees every year, according to the Consumer Financial Protection Bureau.
"We'll ban surprise 'resort fees' that hotels tack on to your bill. These fees can cost you up to $90 a night at hotels that aren't even resorts," Biden said. 
The Federal Trade Commission has published "advance notice of proposed rulemaking" to outlaw "deceptive or unfair acts or practices relating to fees," according to a spokesperson. 
Federal Trade Commission chair Lina Khan said that "resort fees at hotels first emerged in the late 1990s. By 2015, they accounted for one-sixth of total hotel revenue, which is $2 billion annually."
Responding to Biden's State of the Union comments about its industry, the American Hotel and Lodging Association said in a statement, "AHLA will continue to work with the Biden administration, the Federal Trade Commission, and lawmakers on Capitol Hill to ensure a level playing field around transparency for mandatory fees, such as hotel resort fees. 
"These fees provide guests with value and include various unique goods and services at each property that charges them," the AHLA statement continued. "It is crucial that the same standards for fee display apply across the lodging booking ecosystem, including for hotels, as well as online travel agencies, metasearch sites, and short-term rental platforms."
The airline industry is also under scrutiny by the Biden administration.
"We'll prohibit airlines from charging up to $50 roundtrip for families just to sit together," Biden said. "Baggage fees are bad enough – they can't just treat your child like a piece of luggage."
Most airlines allow families to sit together for free, but some low-cost carriers do not offer guarantees.
Biden referred to a Department of Transportation rule proposed late last year when he said, "We're making airlines show you the full ticket price upfront."
The DOT has said it wants to require airlines and ticket agents "to clearly disclose passenger-specific or itinerary-specific baggage fees, change fees, and cancellation fees to consumers whenever fare and schedule information is provided to consumers."
Airlines for America is a trade organization with members that include Alaska, American, Delta, Hawaiian, JetBlue, Southwest, and United. 
"A4A member passenger airlines – which are fierce competitors – offer transparency to consumers from first search to touchdown," an Airlines for America statement explained. "U.S. airlines are committed to providing the highest quality of service, which includes clarity regarding prices, fees, and ticket terms. 
"A4A passenger carriers provide details regarding the breakdown of airfares on their websites, providing consumers clarity regarding the total cost of a ticket." the Airlines for America statement added. "This includes transparency regarding taxes and government fees on airline tickets, which account for more than 20% of many domestic one-stop, roundtrip tickets." 
A4A passenger members do not charge a family seating fee, the organization noted.