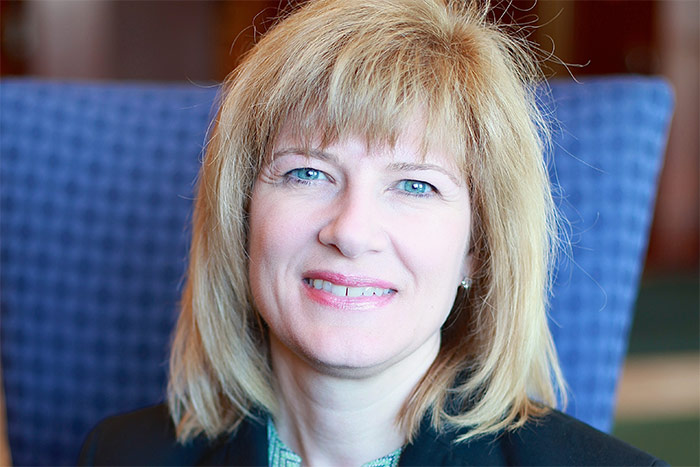 Stories
'Calling' On Increased Communication
There is clearly no road map when it comes to managing through the current pandemic, but First Call Hospitality has opted to place an emphasis on communication and renewed local sales efforts to help guide its properties through these challenging times.
The Fargo, ND-based third-party management firm—which has been operating since 2007 as First Call Hospitality after previously doing business as Dakota Hospitality for nearly two decades—has 8 midwestern properties in its current portfolio.
While the company has operated a larger number of properties in the past, according to Heidi Wilcox, CEO, First Call Hospitality, the current size of the portfolio has actually allowed for a deeper focus and some measure of success during a challenging time.
"I think it was a good thing we had fewer hotels in the portfolio because we've been able to concentrate on those hotels very, very well. We did not stop our sales efforts through this entire time. We had to re-learn and re-strategize with our sales but we didn't stop and I think that's why today we have hotels that are still running above 60 percent occupancy," she said.
Wilcox—who noted the company's mix of business is generally 60 percent corporate under normal circumstances—also attributed the solid performance in part to newer properties and more extended-stay hotels, which have generally outperformed other segments.
The CEO further added that all of its properties—which include brands such as Hampton Inn; La Quinta; Holiday Inn; Home2 Suites by Hilton; WoodSpring Suites by Choice—were able to maintain operations throughout the pandemic with the exception of the Microtel Inn in Fargo, ND. (The property closed for a brief period but has since reopened.)
Wilcox stressed the importance of partnering with general managers at the properties to provide "all the resources and support possible" as she detailed the company's immediate response to the pandemic, which included having to furlough some employees.
"We had to take measures because we didn't know what was going to happen in mid-March so we immediately put together a task force for support. We have started regular calls with our GMs as ways for them to communicate and ask questions in an environment that helps support them. We also created an internal blog quickly to assist as well. The calls are necessary we found to keep the GMs and their seconds [in charge] aware of the next steps and things to focus on…It's changed and evolved over the last four months," she said.
Wilcox noted that the owners of the assets have also become more engaged during the pandemic. "The communication that we're having with the GMs we're also having with the ownership groups. They probably know more about their hotels today than they ever have in the past. They have been supportive of what we've been doing," she said.
Wilcox later imparted the company's philosophy as it relates to owners. "Really we've tried to maintain what we have been true to over the years and that is that we manage the hotels as if we own them," she noted.
Wilcox also acknowledged the importance of a focused approach to marketing. "We've gone back to the basics and the old school of local sales and marketing efforts. A lot of the travel into the particular hotel market is local so we've tried to engage," she said.
An updated approach to revenue management has been instrumental as well and has yielded results, according to Wilcox. "We've recognized that we need to fish where the fish are. We need to understand who is booking our hotel and how do we get to those people? Where are those rates at? What are those rate channels to facilitate those bookings? It hasn't been easy but from a leisure standpoint we have seen increases on the weekends," she said.
Wilcox did point out that the company's portfolio will be expanding through a pair of properties in development, one of which broke ground just a few weeks ago. She also acknowledged the company has been in discussions to potentially pick up several new management contracts as well.
Meanwhile, Wilcox acknowledged that looking ahead it's a complicated time for the lodging industry, not only as a result of the coronavirus but the social injustice issues as well.
"There's been many challenges that have come up that we have to be mindful how we move forward and what overall is the right thing to do. We have to be looking at what that's going to be in 2021 and 2022," she noted.