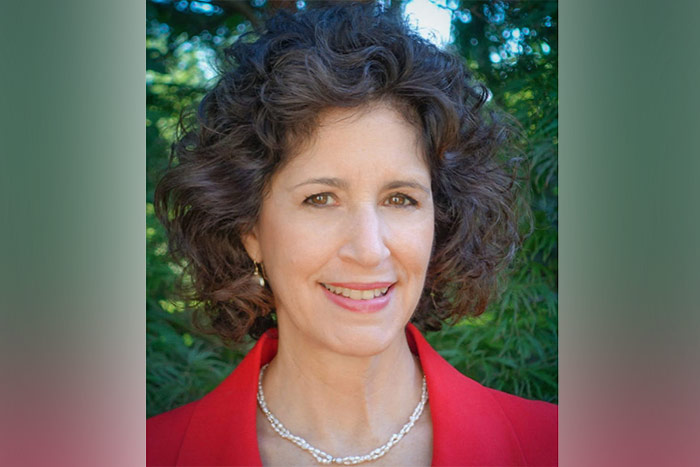 Stories
Assessing Cost Of Acquisition
By Dennis Nessler | October 27, 2020
While many numbers are trending down for the lodging industry, there is one metric that has been going in the right direction and that is the share of business for branded websites in comparison to third-party sites in recent years, a number which greatly impacts the cost of customer acquisition.
Cindy Estis Green, CEO/co-founder, Kalibri Labs, discussed the relationship between customer acquisition cost and profitability and some of the recent trends during the Southern Lodging Summit "Industry Data Panel."
Estis Green noted that in the top 10 markets brand.com has been outperforming the OTAs (online travel agents). She cited New York City as a prime example with some 25 percent of its business last year attributed to the OTAs, while brand.com business represented some 27 percent. She added that the brand.com contributions are generally in the mid- to high-20's in most markets while the OTAs contribution is in the teens.
Estis Green emphasized the importance of this trend on a go-forward basis.
"This is the contest, it's direct versus third party. Today it's OTAs and tomorrow it will be Google or Amazon, but they will not stop bringing business into the industry. That contest between what you can bring directly and what comes through third-party has a very significant impact on profit contribution," she said.
Estis Green further pointed out that the rate of commission growth for OTAs has climbed 40 percent over the past 5 years, regardless of who it is.
"You can replace Google or any of these other potential new ways that we're getting business, but the truth is third parties are growing in terms of costs of acquiring at a rate of twice that of which revenue is growing. Of course, that will detract from profit and be a concern," she asserted.
While the overall U.S. lodging industry has seen "steady and reasonably good growth in RevPAR" over the last 5 years, according to Estis Green, she did identify a negative trend when it comes to revenue capture numbers. For example, revenue capture percentage for the industry was 84.5 percent in 2015, 84.2 percent in 2016 and 83.8 percent in 2017, according to Kalibri Labs. For the last two years, those numbers were 83.6 percent and 83.3 percent, respectively.
"When we look at the revenue capture numbers we can see that they have declined 25 to 40 basis points a year for the past five years. It's not just going after revenue, which used to be the way the industry looked at things, but we have to think about when the cost of acquisition is somewhere between 15 and 25 percent of what the guests pay. We have to keep an eye on that number," she noted.
The industry is also keeping an eye on corporate business and group travel, which has lagged since the beginning of the pandemic. To illustrate the importance of group, Estis Green pointed out that the net of acquisition cost for RevPAR in 2019 was $81.10 and "fully one-third" of that is attributable to group and corporate.
Estis Green elaborated on the impact of the corporate business slowdown.
"That is the business that hasn't started up yet because groups aren't allowed to meet and because the larger corporations that are the fly-in business have not been permitted their travelers [to be] on the road yet," she said.
Estis Green continued, "There is the beginnings of corporate business in secondary and tertiary markets that are drive-to, but it's much smaller…When we look at one-third of the business being group and corporate that's a whole in our RevPAR that's going to be very hard to fill."
She underscored the whole that has been created by business travel in looking at the performance of the 335 markets the company tracks for the second quarter when the pandemic was at its height.
"Every one of our markets dropped in either occupancy or RevPAR against last year. The biggest loss in year-over-year revenue were markets not surprisingly with the largest group and corporate base, such as Boston, San Francisco, Orlando, Chicago and Washington, DC. Those with the highest RevPAR were all secondary or tertiary markets with heavy drive-to in close proximity to large cities," she said.
On a positive note, Estis Green explained the current downturn does compare favorably to past recessions when it comes the industry's reliance on the OTAs.
"The OTAs spiked 100 percent after 9/11 in 2002 and they spiked about 30 percent in 2010 after the '09 recession. We're not seeing that same kind of spike because the loyalty member business has actually taken a big chunk of that business and is giving the OTAs a run for their money. From a profit contribution point of view this business is twice as profitable and it's a good thing," she noted.
Estis Green further discussed the importance of loyalty programs in helping boost brand.com. "These loyalty programs have definitely made a big difference in a good way. There was nothing like that in the 2001 and 2010 period and that has been very favorable to the overall picture for profitability at a time when we really need as much flow-through as possible," she said.