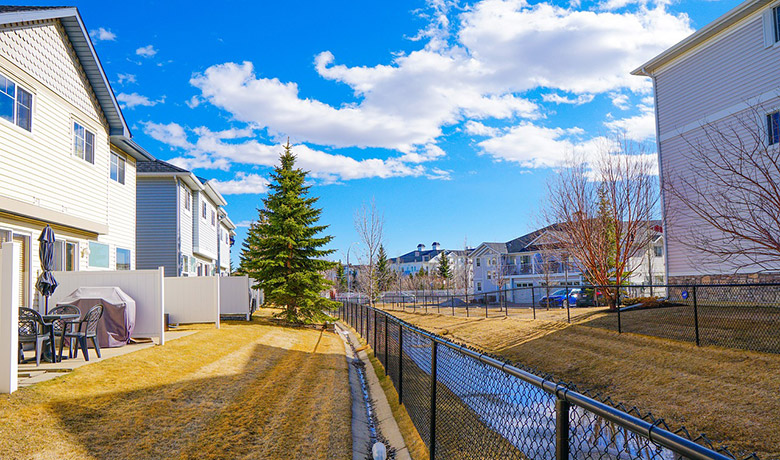 Stories
Are Multifamily Housing Units a Good Investment in 2023?
According to a 2019 survey conducted by the American Housing Survey and the US Census Bureau, about 44 million residences, or 31.4% of housing in the US are multifamily. This major asset class includes apartment buildings, student housing, condominiums, townhouses and mixed-use developments.
Segments of the real estate industry have been called "recession-proof," but as the US heads into a near-certain economic downturn next year, the question of whether multifamily units remains an attractive investment choice deserves asking. Here, I provide some considerations for those looking to invest in the multifamily housing market for 2023.
Where things stand
The overall housing market cooled off significantly at the end of the year. Pending home sales fell to their second lowest level on record in November — the sixth straight month of lower contract signings — and the 4% decline was worse than all estimates in a Bloomberg survey. Meanwhile, the Census Bureau reported a 5.8% increase in new home sales in November, as higher mortgage rates prompted buyers to look for turnkey homes that would not require further investment. Finally, the October S&P Case-Shiller report showed home prices declined across the country for the fourth consecutive month.
Those are the major data points, but they do require some additional context. By some estimates, the United States is facing a long-term housing shortage of up to 4 million units, because supply simply has not kept up with demand over the past several decades. Many culprits have been blamed, from stricter environmental laws to the current labor shortage, but the net-net seems to be a durably strong demand for housing — at the right price, that is. For the last couple of decades, ultra-low interest rates were able to subsidize higher prices, but this year marked an inflection point: mortgage rates doubled while Covid-era government aid largely stopped flowing.
On top of these challenges, high inflation has caused a decline in real wages and the Great Resignation has resulted in millions of Americans dropping out of the workforce. Many younger people moved back home while others became so-called "digital nomads." Already, however, inflation has begun to normalize and workers are returning, meaning that the demand for housing is expected to grow next year.
Best and worst places
Another big question is, where to invest? According to a market research report commissioned by real estate brokerage giant CBRE, during the 12-month period which ended this past June, multifamily rental property sales in South Florida nearly doubled from the preceding 12-month period to a staggering $16.7 billion. Florida is now the fastest-growing state in terms of population, partly because of its weather and its relative freedoms during the pandemic. At least equally important is its status as one of eight states that lack a state income tax. Recent Postal Service and United Van Lines data conflated by Forbes Magazine revealed that the second most popular destination state is Texas — another income tax-free state.
However, demand isn't everything. Investments must also "pencil out" in order for new projects to get off of the planning table. Markets with ample, affordable land and builder-friendly regulatory environments will always attract capital. So will municipalities with large projects attached to multi-billion dollar subsidies, such as the three major semiconductor campuses being built by Intel, TSMC, and Micron Technologies in Ohio, New York, and Arizona, respectively.
Federal regulations
Speaking of regulation, with the federal eviction moratorium canceled last year, the big regulatory news in 2022 was about buyers, not renters. The FHA substantially increased conforming loan limits, particularly in what it calls "high cost areas."
This is important because overall, about 85% of primary residences are financed with conforming loans, which are guaranteed by federal housing authorities like Fannie Mae in order to increase affordability. In 2023, buyers in some hot markets will be able to borrow over $1 million under these regulations, while even lower-tiered markets get a big bump.
Renting v. buying
While the FHA action will be welcomed by new home buyers, it likely won't do much to lower the Housing Affordability Index, which hit at an all-time low this year. With renting far cheaper than buying again next year, and demand for living space growing, investing in multifamily housing seems like a uniquely attractive proposition right now.
Multifamily investors are even benefiting from rising mortgage rates, albeit indirectly. Rather than "scare" buyers into purchasing, higher rates are keeping inventory low as homeowners who locked in low rates sit tight and renters do the same.
Though the past several months have not been profitable ones for most real estate investors, they have fared far better than those who put their money into the stock market, bonds, or digital assets like crypto. Moreover, multifamily investors are able to dial up or down their risk by leveraging or deleveraging, and the proliferation of digital nomads has created huge opportunities for medium-term rentals at premium rates in many cities. Essentially, while there are economic clouds on the horizon, multifamily property may prove a safe harbor again well into 2023.